La Centrale – Italian Food Hall
United States | Website
---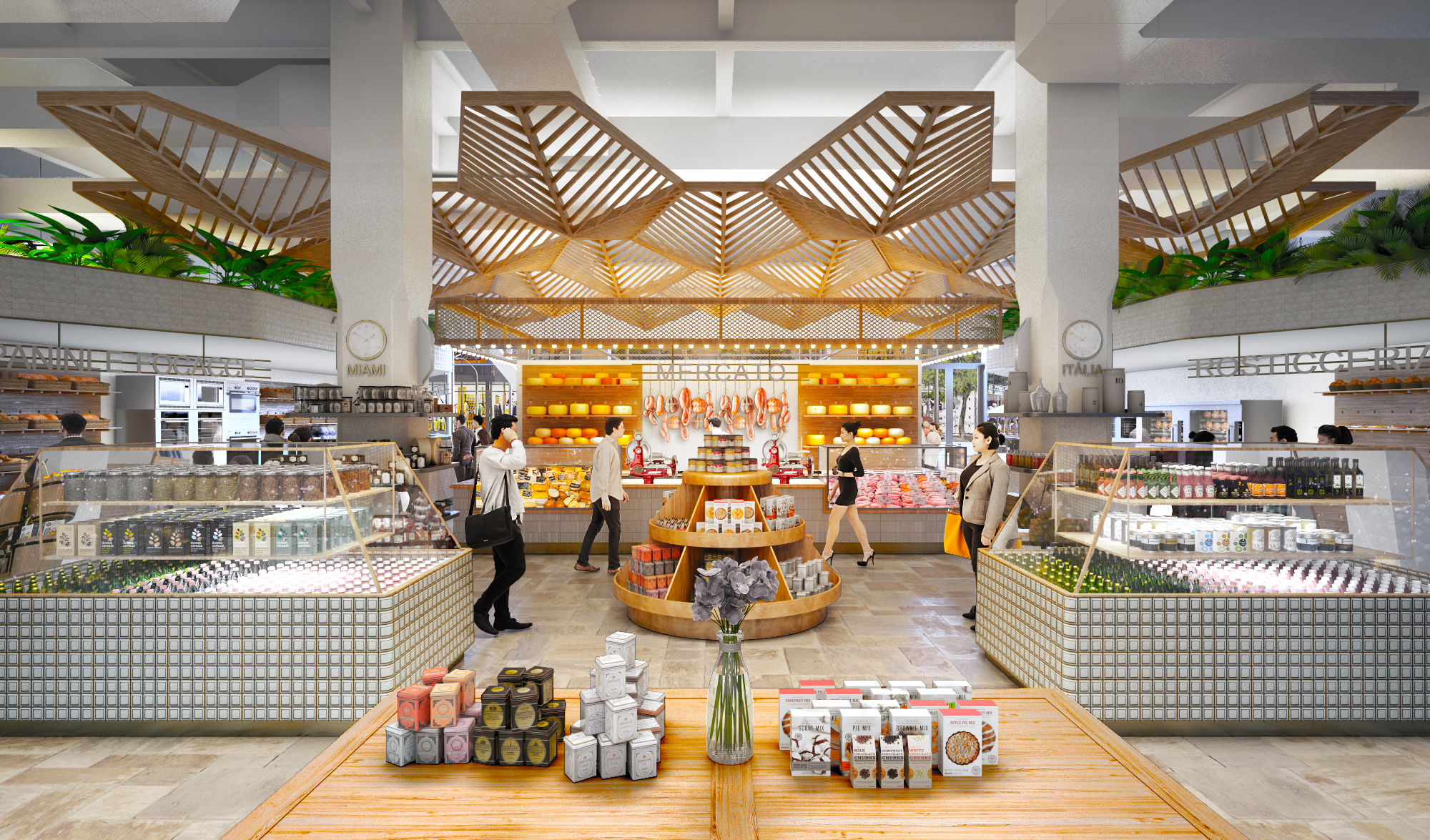 Opening its doors in Miami's Brickell City Centre, La Centrale – Italian Food Hall introduces a restaurant-forward food hall concept with more than 38,000 square feet of authentic Italian-inspired restaurants and cafes, an enoteca, a culinary school and retail space.
The first floor will greet visitors with a multi-sensory convivial vibe driven by true Italian hospitality with a mercato; where they can find fresh-brewed espresso, breads, house-made pastas and other culinary staples to recreated their favorite La Centrale meals at home, and two full service eateries; with a light and warm atmosphere.
The second floor holds original, multi-course restaurants serving traditional Italian fare throughout the day for varying lunch and dinner options. Visitors will also find the perfect place to catch up or network over cocktails and light delicacies in an Apulian-inspired indoor garden on the second floor. To top it off, a gelato shop offers rich and unique treats to finish every outing on a sweet note.
Wine enthusiasts and those looking to learn more about Italy's bountiful food culture will find everything they need at their fingertips on the third floor. This floor offers patrons interactive wine tastings, pairings, and food programs directly with Italian wine experts in a uniquely inviting setting. The third floor also pays hosts to La Centrale's culinary school, designed to connect visitors with Italian chefs in a friendly and educational environment where they can learn how to prepare authentic Italian meals at home. La Centrale Press